Product


Three Beams And Eight Columns Hydraulic Press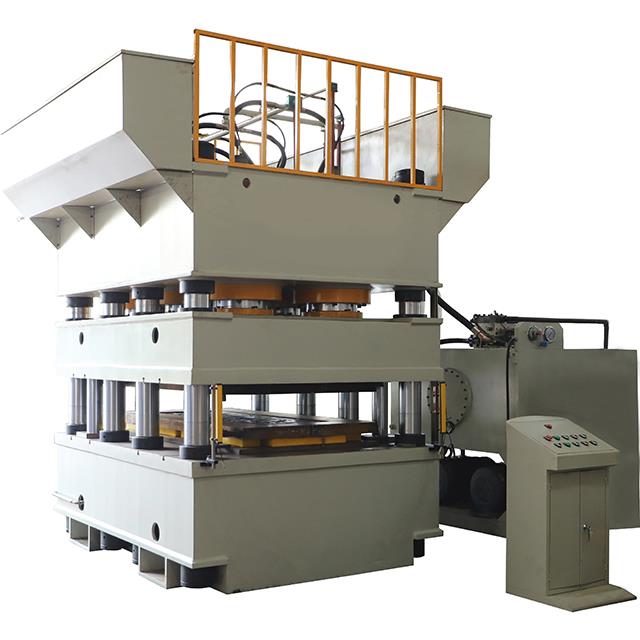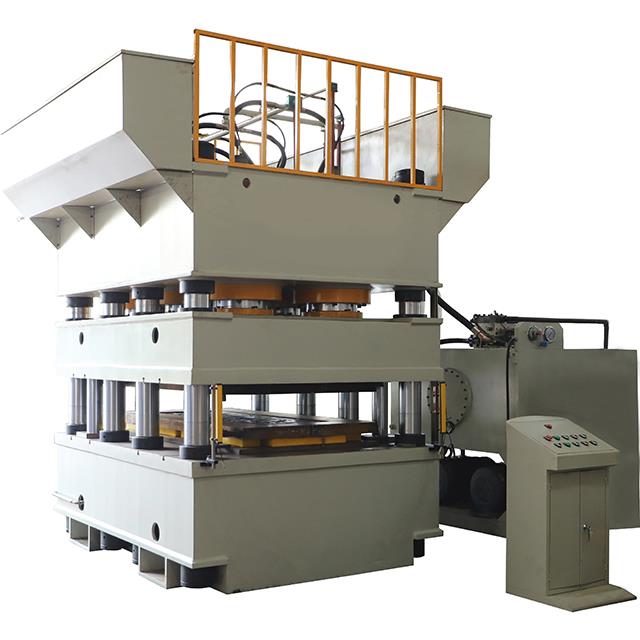 YT32 series hydraulic press is suitable for pressing of materials of all kinds of plastic type, such as punching, bending, rummaged through also can engage in calibration, pressure equipment, wheel molding, plastic products, rubber products and powder products forming technology, this series of products of work pressure, pressing speed, range can be adjusted within the prescribed scope according to process requirements, which can realize constant pressure and fixed distance of two processes, workbench installed with ejection device, in addition to the ejection products, all can be used as hydraulic cushion in tensile stamping forming process.
SHOW DETAILS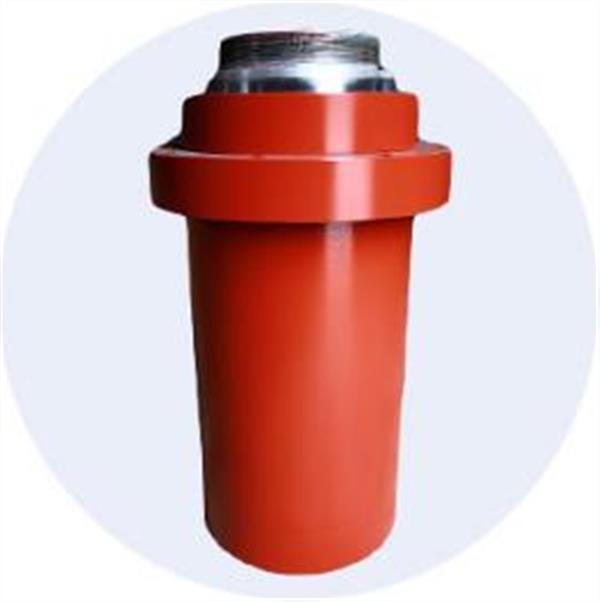 Oil cylinder: adopt advanced blind hole forging technology of aero-die, double seal of sealing parts imported from Taiwan, high wear resistance, long service life and reliable quality.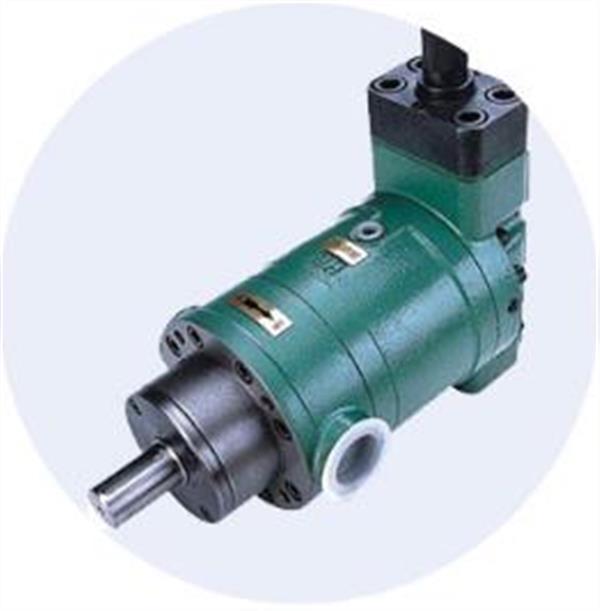 Oil pump: axial piston pump with oil distribution pan and cylinder rotation.
As a result of sliding boots and variable head, oil plate and cylinder between the use of hydraulic static balance structure, compared with other types of pumps, with simple structure, low noise, high efficiency, long life, strong self-priming ability and other advantages.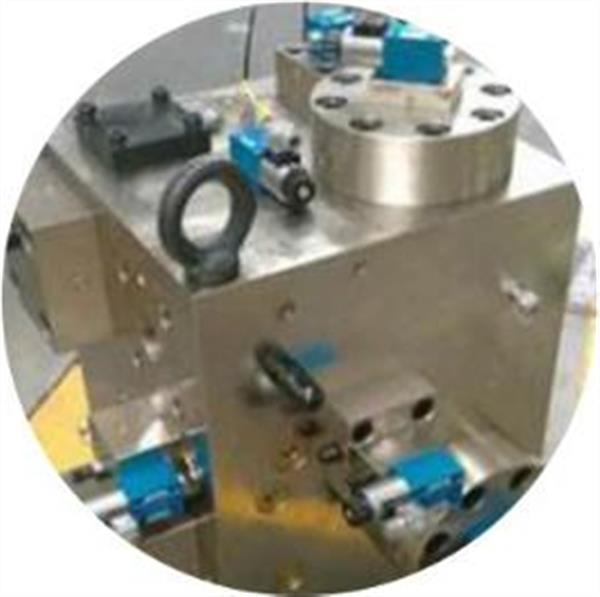 Plug and install valve: generally choose domestic well-known businessmen, with clever design, smaller size, better controllability, higher reliability, higher pressure, higher working efficiency and effectively eliminate the leakage and reduce the internal leakage, pollution resistance is greater, longer service life, easy to maintain.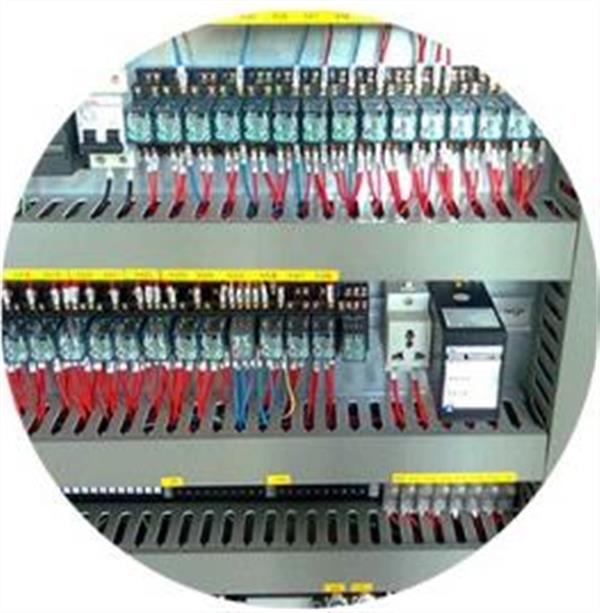 Electrical: the main electrical brands at home and abroad, reliable performance, electrical box lines clean, clear label.

YT32 series hydraulic press: used for forging and forming, and also for rectifying, pressing, packing, pressing block and pressing plate, etc.
Shaft parts of the pressing process, profile calibration.
It can also be used for bending, contending, shaping, embossing, setting, drawing and other processes of plate parts.
product model
YT32 series hydraulic press

项 目

630t-A

630t-B

630t-C

800t

1000t

1250t

1600t

2000t

Max Pressure
Mpa

25

25

25

25

25

25

25

25

Effective stroke of the slider
mm

400

900

900

900

900

900

900

900

Maximum opening height
mm

1200

1500

1500

1500

1500

1600

1600

1600

Table effective surface
mm*mm

1200*1000

1600*1600

2200*1600

1500*1500

1500*1500

1700*1600

2000*1600

2000*2000

Space descent speed
mm/s

100

100

100

100

80

80

80

80

Pressing speed
mm/s

5--12

5--12

5--12

5--12

10

6--10

6--11

6--12

return speed
mm/s

60

60

60

60

50

45

40

40

Motor Power
KW

45

45

45

37*2

37*2

37*2

37*2

45*2

Pump displacement
mL/r

160

160

/

/

/

/

/

/

Ejector Force
t

100

100

100

125

125

200

200

250

Ejector Stroke
mm

350

350

350

350

350

450

450

450
The performance characteristics:
1. Three-beam and eight-column structure, economical and practical;
2. can be customized hydraulic press various models of the lower top cylinder;
3. Touch-screen industrial display;
4. the hydraulic control adopts the plug-in valve integrated system, reducing the leakage point, reliable operation, long service life;
5. Movable work table, cooling device, light curtain safety protection device, automatic loading and unloading device, blanking buffer device, slide block safety bolt can be configured
6. It can realize two shaping processes of constant pressure and range, with the function of calendering, and the delay time can be adjusted;
7. Centralized button control with adjustment, manual and semi-automatic operation modes;
8. PLC programmable control system;
9. Quick stroke liquid filling device;
10. 20T-- 5000T can be customized according to customers' requirements.
It has the following characteristics:
1. In the forming process of longitudinal beam, the lateral load is relatively large, and the intelligent balance system of slider is adopted to ensure the parallelism in the pressing process.
2. The equipment is composed of multiple hydraulic pads and adopts the automatic synchronization technology of hydraulic pads to ensure the synchronization of actions of each hydraulic pad in the process of longitudinal beam forming and loading.
3. Intelligent frequency conversion control technology is adopted to realize the stepless control of feeding and discharging speed. Through Ethernet connection technology and PLC control technology, the position, speed and production beat of feeding and discharging are reasonably matched to improve the production efficiency.
4. the press adopts a new eight-column tweld-pull rod structure, the press strength is good, the work deformation is small, the anti-deflection ability is strong, the cost is low.
Multi-cylinder uniform layout can be used to intelligently select which cylinders to pressurize according to the product situation and automatically control the opening and closing of oil pump.
According to the forming requirement of variable section longitudinal beam, the main oil cylinder of the press can be controlled independently to ensure the forming quality of automobile longitudinal beam and realize energy saving and consumption reduction.