Product


W11S Upper Roller Universal Plate Rolling Machine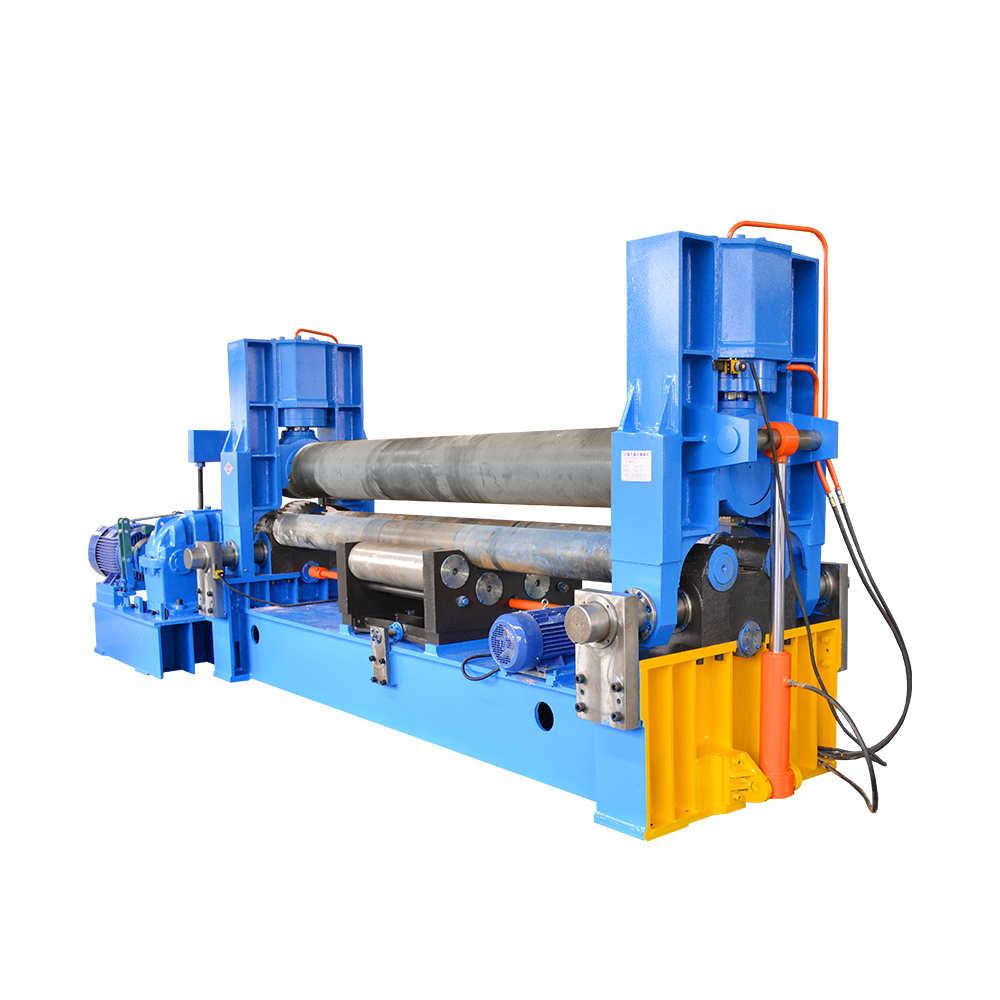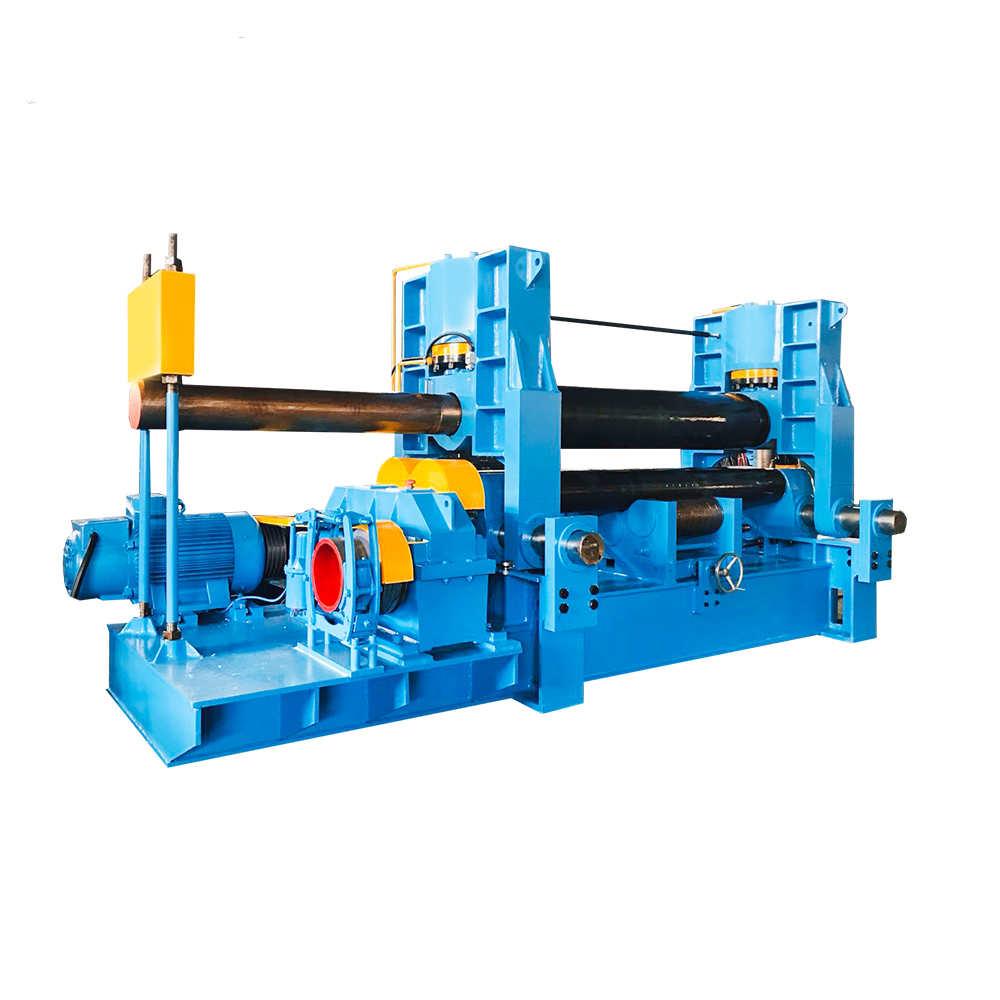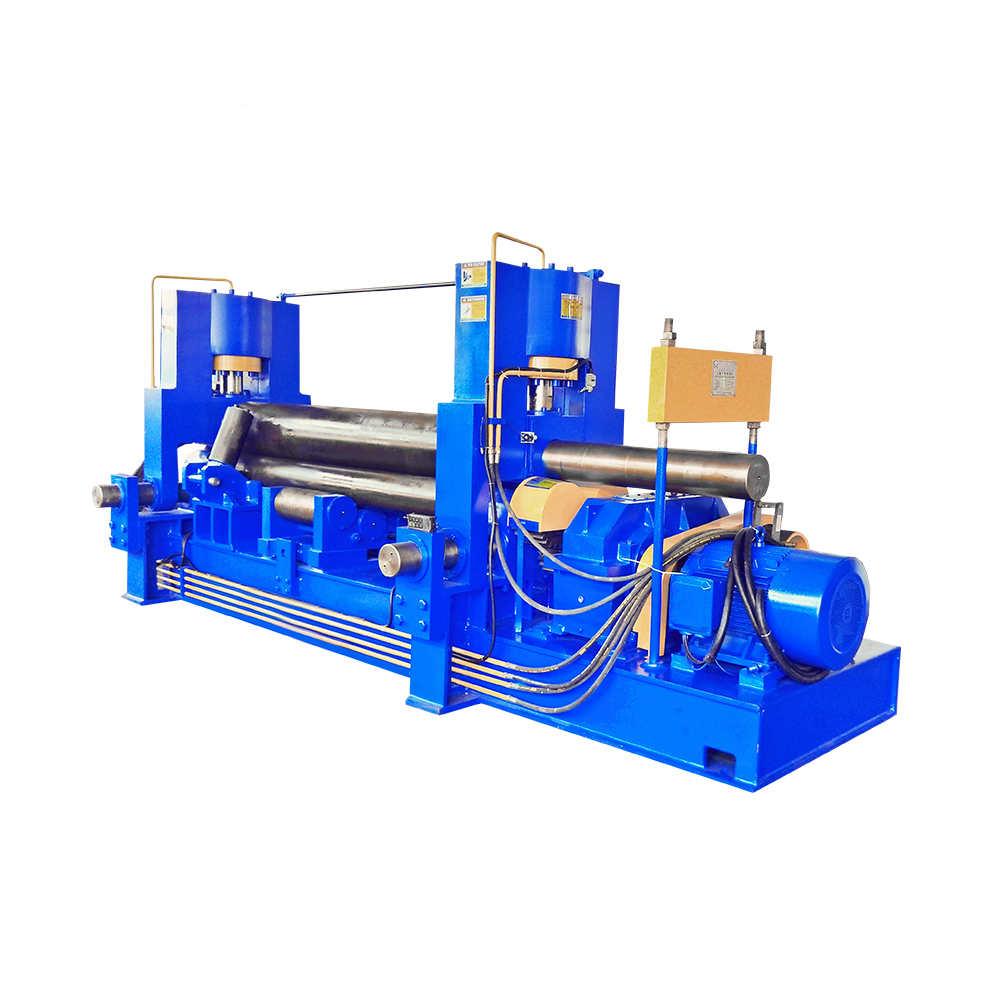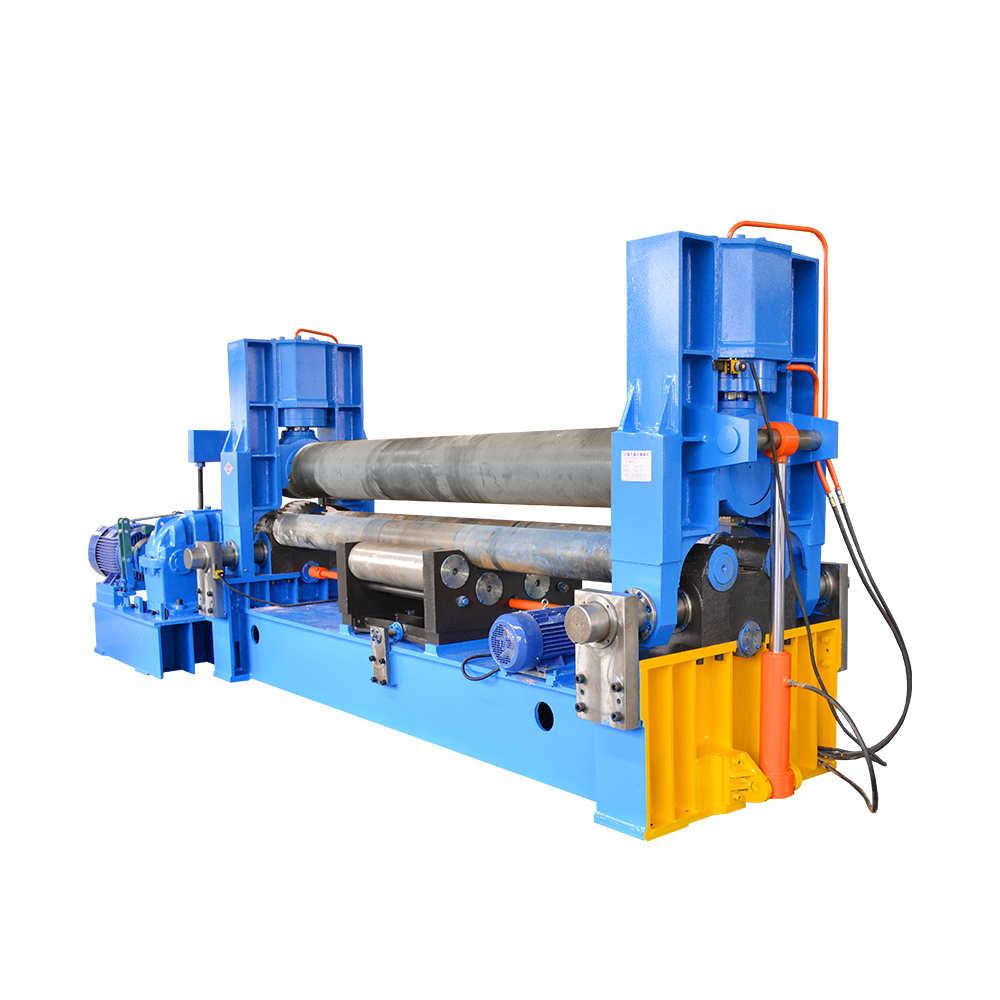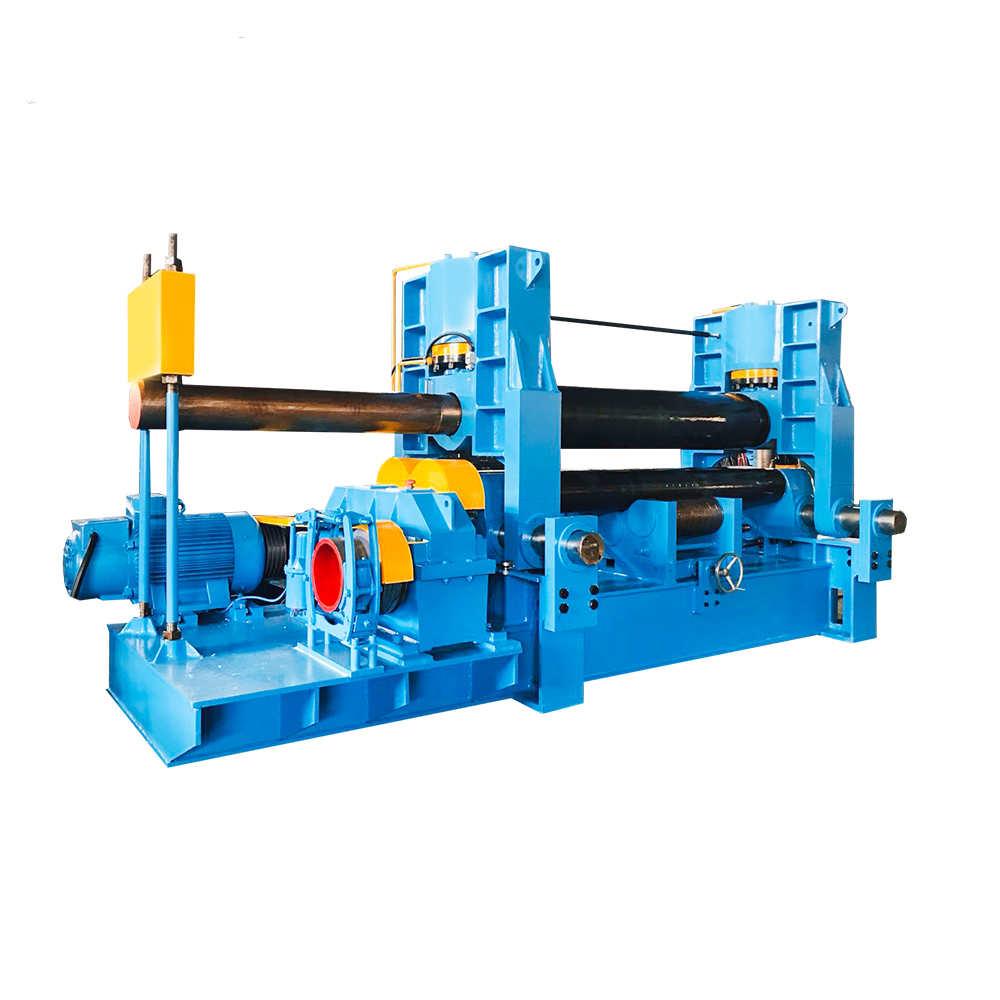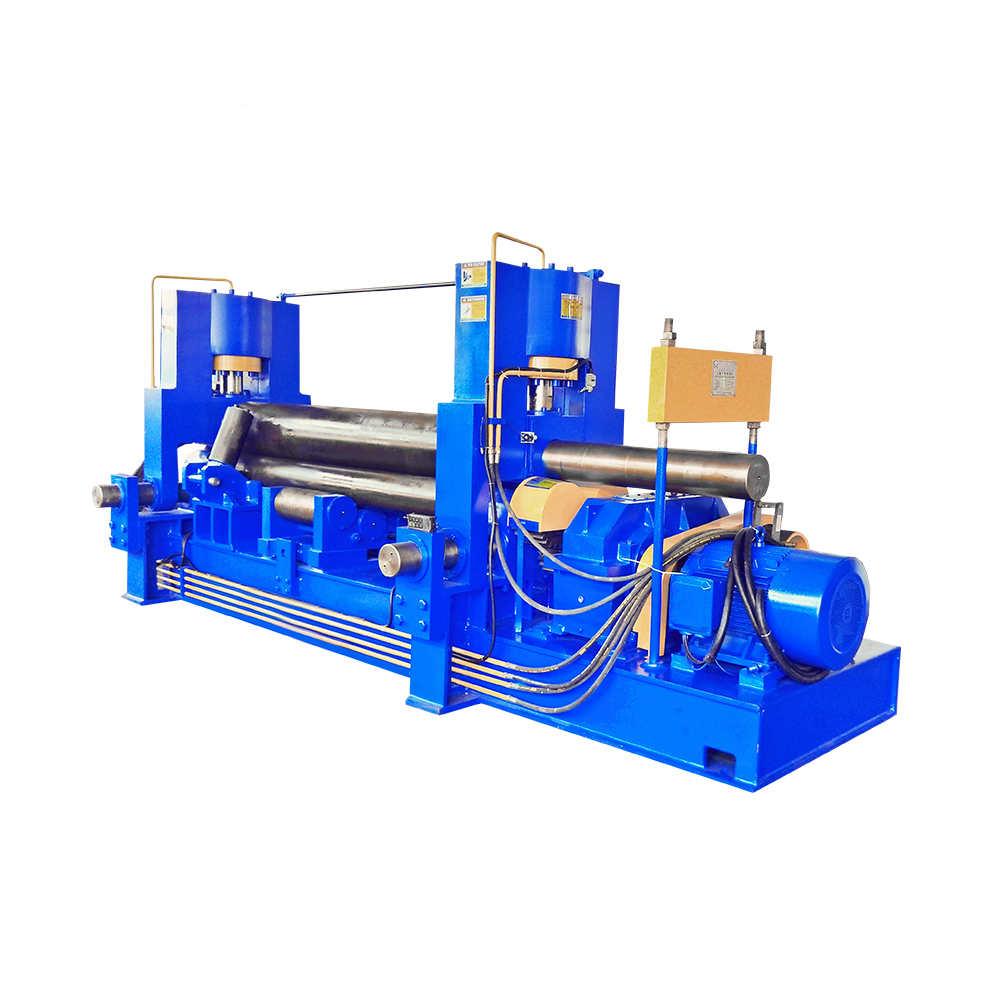 W11S-series upper roller universal plate rolling machine

High-precision end pre-bending: When the end pre-bending, the length of the straight side can be set freely, and the upper roll is pressed down, and under a certain pressure, high-precision end pre-bending can be implemented.
Excellent product precision: Due to continuous bending and high-precision end pre-bending, products with superior precision are obtained. In addition, the upper roller is in the shape of a drum, and the supporting rollers are coordinated and adjusted. It can be rolled in a wide range from thin plates to thick plates. The ideal product.
CNC control high production efficiency: one person works, simple operation, greatly improved efficiency.
Abundant bending shapes: There are different shapes such as rolled O-shaped, U-shaped, and multi-segment R. The method: O-shaped bending: rear bending. U-shaped bending: forward bending method. Special bending: combined method.
W11S- Series upper roll universal plate winder features:
This is a high precision flexible free plate width setting.
The final plate to be used for upper roll bending.
The roller allows continuous bending of plates of any thickness.
The table roller press can be operated safely by pressing down two rollers and pressing up one roller
Perform horizontal and vertical movement, as long as the top of the drum moves, the plate will not move.
PLC control system:
The hydraulic plate mill is controlled by an entry-level user friendly CNC for rolling parts in automatic mode.
The hydraulic plate mill is equipped with HMI (human-machine interface),
So you get intelligence.
One person operation, efficient, safe and comfortable.
There are many types of hydraulic plate winders available
Include economical NUMERICAL control model.