Product


Automatic Rotary Gun Welding Machine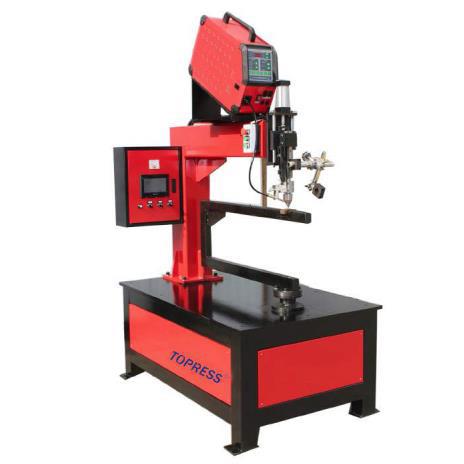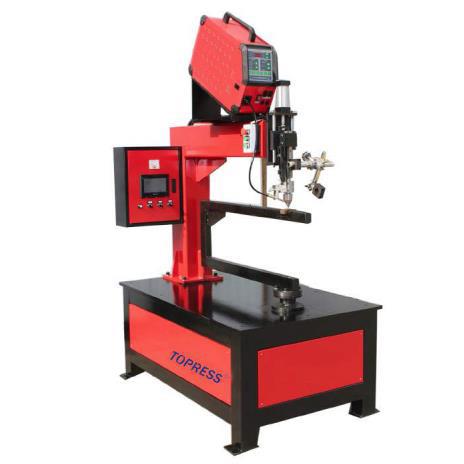 The automatic rotary gun welding machine is used for welding the surface joints of the workpiece. The equipment is automatically controlled by PLC. The workpiece does not rotate and the welding torch rotates. The adjustment mechanism can adjust the welding torch in all directions to ensure the requirements of the welding process. The welding speed can be realized by a DC motor. Stepless adjustment, automatic control of welding torch feeding, lifting and resetting, stable and reliable operation, positioning mechanism for clamping, convenient for workpiece loading and unloading.
The welding machine adopts CO2 welding method, the welding gun rotates, the workpiece is fixed, and the welding position is level. There is a dish-shaped bracket and a positioning hole in the middle to support the welding torch head with a pneumatic fast lifting method. The operation of the whole machine is controlled by PLC, and the rotation of the workpiece is controlled by PLC and AC frequency conversion.

Overview of product design features of automatic torch welding machine
The rotary gun welding machine is an automatic welding equipment mainly suitable for circular seam butt joints. The weld seam is beautiful in shape, smooth, full, and reasonable in penetration. There is a certain amount of overlap to ensure the mechanical strength of the joint, and the weld can be repaired at any time.
The equipment adopts gas shielded welding, uses advanced programmable controller (PLC) control technology and touch screen, and the driving motor uses stepping motor and driver to make the quality of circular seam welding reliable, high production efficiency and convenient operation. It not only improves the efficiency but also ensures the stable welding quality in the production process, and also improves the operating environment.
The main technical parameters:
型号
Mode1

ZQH-300

ZQH-1000

ZQH-500

输出功率
Input power

220V50HZ

380V50HZ

220V50H亿

额定功率
Rated power

14

14

14

压力范围
Pressurerange(Map)

0.1-0.6

0.1-0.6

0.1-0.6

工作直径
Work piece diameter

100-300

100-1000

50-500

工作长度
Work piece length

30-1000

30-1000

20-500


The form is for reference only, please consult the staff for more information