Product


Cylinder Circumferential Seam Welding Equipment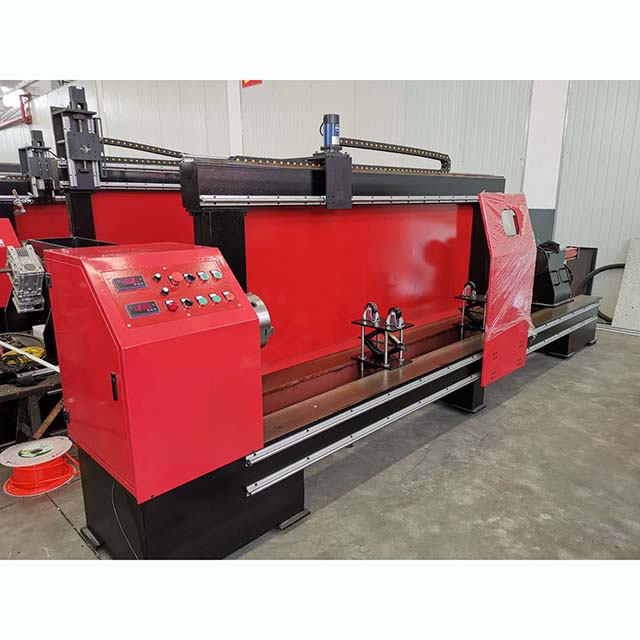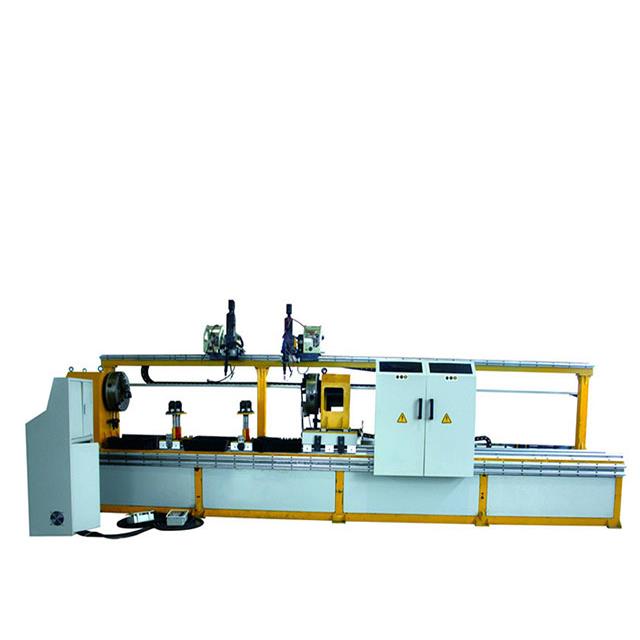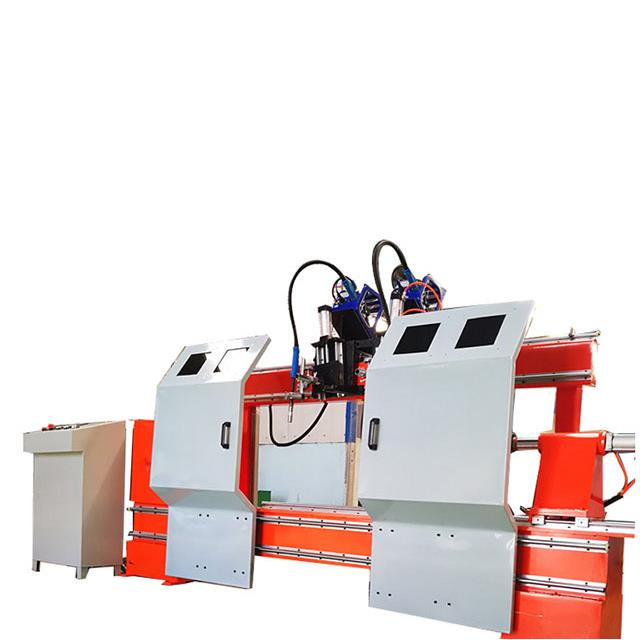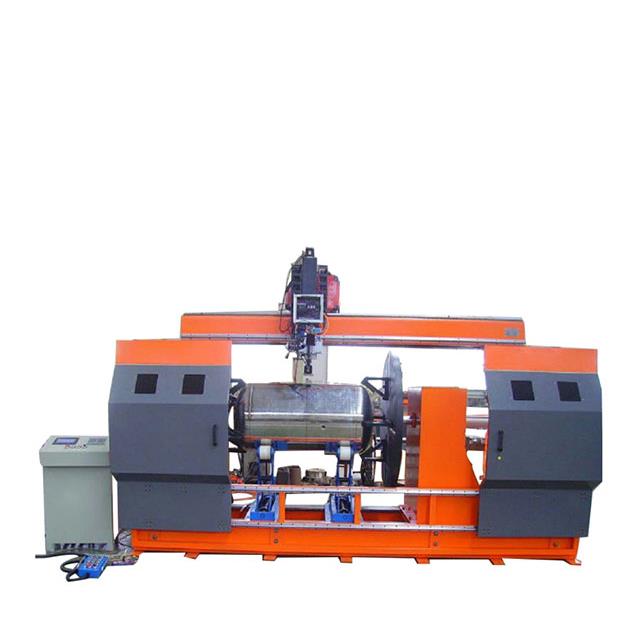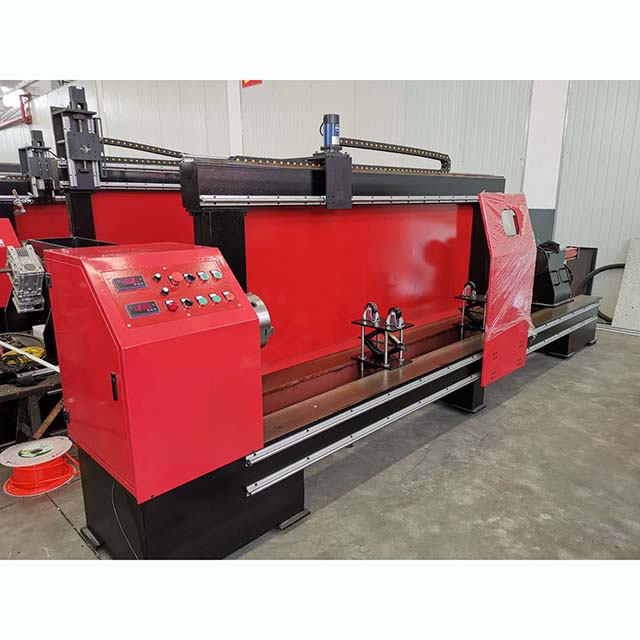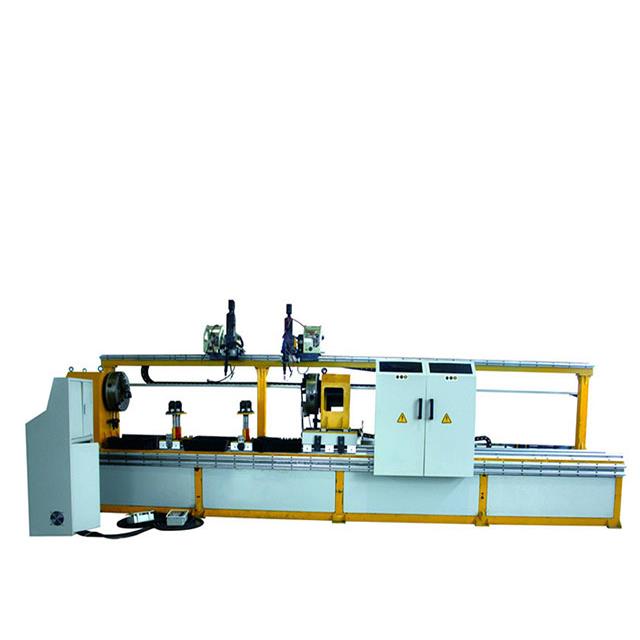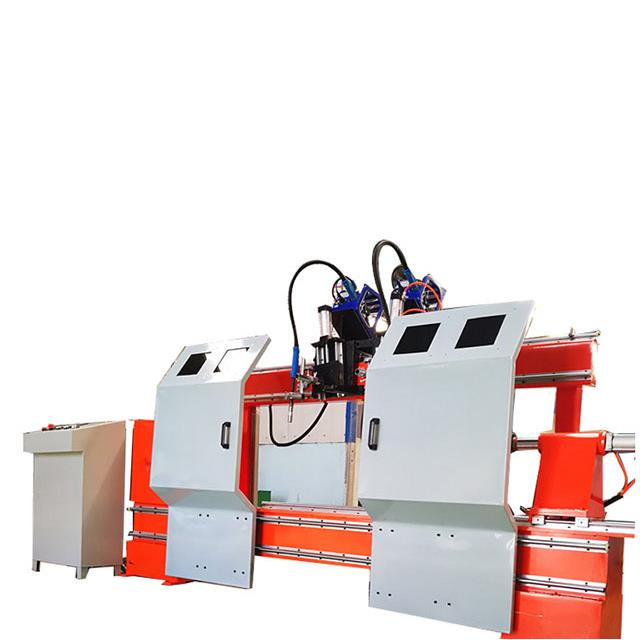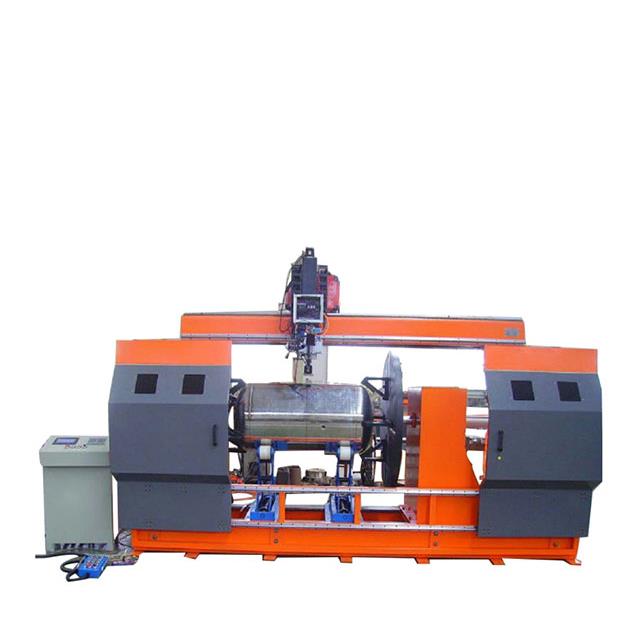 Automatic circular seam welding machine
The automatic circumferential seam welding machine is a kind of general automatic circumferential seam welding machine tool, which has a wide range of applications. The automatic circular seam welding machine adopts a horizontal bed, equipped with an adjustable angle rotating head, a pneumatic tailstock and an X-Y two-axis electric carriage. The rotating head can be turned up and down 90 degrees. In addition to normal horizontal welding, vertical welding can also be performed. The head spindle is driven by a servo motor, which can set the welding speed and the overlap angle of the weld. The welding torch is fixed on the gun frame of the electric carriage, its front, back, left, and right angles and inclination angle can be adjusted arbitrarily, and a pneumatic gun lifting mechanism is provided. The two-axis electric carriage is driven by a linear guide, a precision ball screw and a stepping motor. It is equipped with a CNC system with full Chinese and man-machine dialogue operation programming. It is simple to operate and powerful. It can realize automatic argon arc welding, CO2 protection welding, MIG/MAG automatic welding for regular circular seams, straight seams and various special-shaped welds.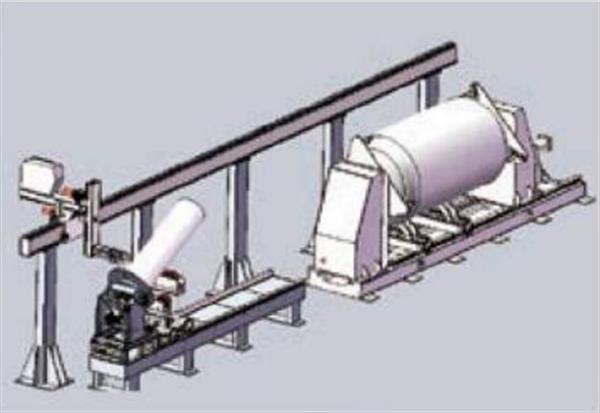 use
The circular seam automatic welding machine is mainly used for butt welding of carbon steel and stainless steel circular workpieces. Single seam or double seam can be selected according to specific requirements. Compared with the vertical girth seam welder, there is no too many restrictions on the length of the weldment. Long pipes of three or four meters can be welded easily. The equipment can be widely used in the welding of hydraulic cylinders, automobile steering racks, transmission shafts, air storage cylinders, chemical and medical containers, liquefied gas tanks, fire fighting equipment, drums and liquid storage cylinders for mining and production lines.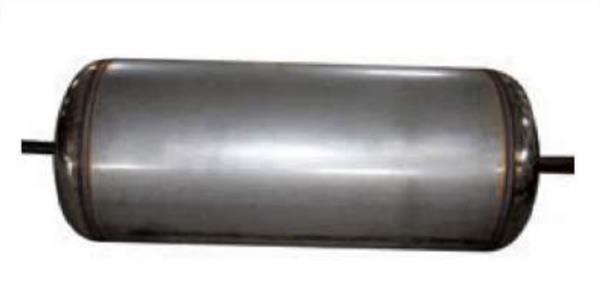 classification
According to the shape and size of the workpiece, the automatic circular seam welding machine can be divided into the following types:
1. a vertical circular seam automatic welding machine ;b Horizontal circular seam automatic welding machine
2. Welding positioner

3. Welding manipulator (also known as welding center)
4. Automatic girth seam welding machine.
Main function and application of automatic circular seam welding machine
1. Automatic argon arc (plasma) girth welding machine is mainly composed of specially designed girth mechanical automation part and standard power supply part.
2. Depending on the specific welding parts, the mechanical automation part includes: horizontal circular seam automation and vertical circular seam automation.Specially designed and manufactured by our company.
3. Standard power supply includes: TIG (tungsten gas shielded arc welding), MIG(inert gas shielded arc welding), MAG (active gas shielded arc welding), SAW (submerged arc welding), PAW (plasma welding), etc.
It can be equipped with the high quality standard power supply made by our company. At the same time, customers can also use the power supply of other famous brands first, which has strong universality.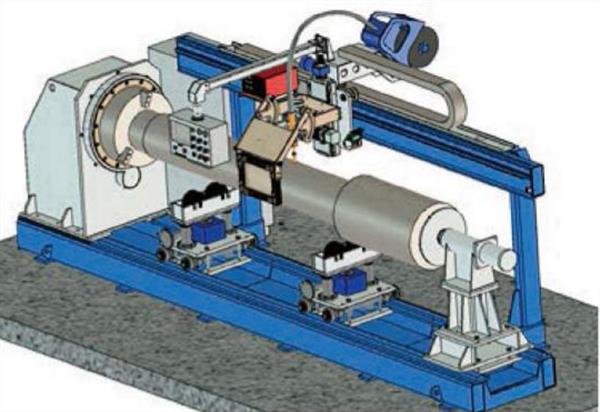 4. The workpiece rotation is driven by the frequency conversion motor + reducer + three claws clamped, the motion is stable, stepless speed regulation.
5. The pressing shaft is driven by cylinder to tighten, loosen and advance and advance of welding gun, and the welding gun is equipped with precise micro-adjusting mechanism, so that the welding gun and weld can form the best orientation.
6. The control system adopts microcomputer integrated control, small volume, reliable and simple operation interface, easy to modify and maintain.